As the seasons change, so does our wardrobe. Summer is a time to embrace vibrant and uplifting colors that reflect the joy and energy of the season. If you're looking to update your style and add a pop of color to your outfits, here are six fresh color trends that will inspire your summer 2023 style.
Sunshine Yellow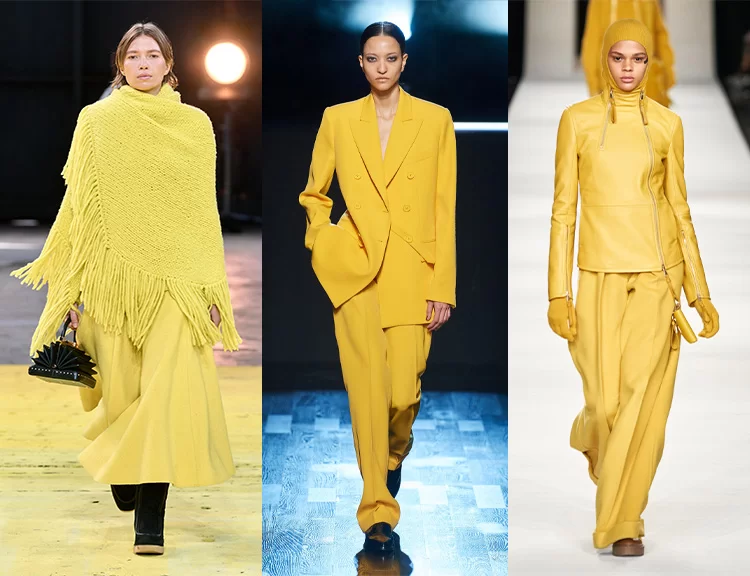 Yellow is the color of happiness and optimism, and it's set to brighten up summer 2023. Sunshine yellow is a vibrant and energetic hue that instantly lifts the mood and adds a playful touch to any outfit. Whether you opt for a yellow sundress, a pair of yellow sandals, or a statement yellow bag, this color trend will infuse your style with a sunny and cheerful vibe.
Soft Lavender
Soft lavender is a delicate and romantic color that will bring a touch of elegance to your summer wardrobe. This pastel hue exudes femininity and tranquility, making it perfect for breezy dresses, flowy blouses, or even a pair of lavender-toned sneakers. Soft lavender pairs beautifully with other pastel shades like blush pink or mint green, creating a dreamy and ethereal aesthetic.
Coral Orange
Coral orange is a vibrant and warm color that embodies the energy and vibrancy of summer. This hue is a blend of orange and pink, creating a flattering and versatile shade that suits various skin tones. Whether you choose a coral orange jumpsuit, a flowy maxi dress, or a bold pair of heels, this color will make a statement and inject a dose of tropical allure into your summer style.
Seafoam Green
Seafoam green is a refreshing and cool color that evokes the serene beauty of the ocean. This shade of green has a hint of blue, giving it a tranquil and soothing quality. Embrace seafoam green in your summer style with a breezy blouse, a flowy skirt, or a pair of seafoam green sandals. This color trend pairs well with neutrals like white or beige, creating a serene and elegant look.
Vibrant Fuchsia
If you're looking to make a bold and unforgettable statement this summer, vibrant fuchsia is the color for you. This electrifying shade of pink is vibrant, confident, and unapologetically bold. Wear it in the form of a fuchsia blazer, a statement handbag, or a pair of fuchsia heels to instantly elevate your style and turn heads wherever you go.
Sky Blue
Sky blue is a classic and timeless color that captures the essence of clear summer skies. This cool and calming hue is versatile and can be incorporated into various styles and occasions. Opt for a sky blue sundress, a tailored sky blue blazer, or a pair of sky blue sneakers to add a touch of freshness and sophistication to your summer looks.
Summer 2023 is all about embracing vibrant and uplifting colors that reflect the spirit of the season. From sunshine yellow and soft lavender to coral orange, seafoam green, vibrant fuchsia, and sky blue, these fresh color trends will inspire your summer style and infuse your wardrobe with a sense of joy, energy, and elegance. Whether you choose to incorporate these colors through clothing, accessories, or footwear, these trends will undoubtedly elevate your summer fashion game and make a statement wherever you go. So go ahead, embrace the colors of summer and let your style shine!